Lincoln High School


Class Of 1962


Not a member?
JOIN HERE
Find and click on your name.

UPCOMING BIRTHDAYS

Show More
WHO'S ONLINE NOW
No registered users are online right now.
MISSING CLASSMATES
Know the email address of a missing Classmate? Click here to contact them!
WHERE ARE THEY NOW

JOINED CLASSMATES
Percentage of Joined Classmates: 25.9%


| | | |
| --- | --- | --- |
| A: | 124 | Joined |
| B: | 354 | Not Joined |
WHERE WE LIVE
Who lives where - click links below to find out.

4 live in Alaska
16 live in Arizona
23 live in California
2 live in Colorado
1 lives in Connecticut
4 live in Florida
1 lives in Georgia
3 live in Hawaii
6 live in Idaho
1 lives in Illinois
1 lives in Indiana
1 lives in Kansas
1 lives in Maine
2 live in Minnesota
2 live in Mississippi
3 live in Missouri
5 live in Montana
7 live in Nevada
1 lives in New Jersey
3 live in New Mexico
2 live in North Dakota
12 live in Oregon
1 lives in South Carolina
1 lives in Tennessee
5 live in Texas
1 lives in Utah
1 lives in Virginia
316 live in Washington
1 lives in Wyoming
7 live in British Columbia
1 lives in Quebec
1 lives in Costa Rica
1 lives in Germany
1 lives in United Kingdom
36 location unknown




Show Classmates on map
DONATIONS
Donations will be applied to 1, website fees 2, reunion cost reduction

Welcome to the Lincoln High Class Of 1962 - Seattle web site.
ANNOUNCEMENTS
Welcome back!
Hard to believe this website has been up for over four years. It is free to all of you. We have about 25% of our living graduating class with active profiles. I'd love to see this number swell to 50% plus this year. Some people do not have computer access and need encouragement to use digital media. Please encourage classmates you know who are not profiled to do so. There is also lots of digital space for pictures and short videos accessable on your profile page.
Here is a website link updating the new Lincoln High School! Please take a look at the virtual tours. I'm curious about the stone steps leading down to the commons... will there be need for a first-aid station at the bottom? (of course, it's just a preliminary rendering)
bex.seattleschools.org/bex-iv/lincoln-building
REUNION WAS FUN
Our reunion on Friday, Sept. 15th was a success judging from the feedback. We had 111 in attendance as we mingled and caught up with each other's lives. The room turned out to be comfortable and the Nile allowed us to use the Oasis restuarant, deck and the atrium to roam about. Many compliments on the food, and it was available from 3 to 4:30. We were sorry for the long lines when we opened them. We think this was because many people showed up early, were hungry, and the catering staff only set up up one line, not anticipating the large number at 1:30.
We only had two foursomes for golf which was surprising. It was a beautiful day, we had a great time on the course and just had fun. Scores? Who knows.
Financially, we came out ahead, thanks to the generous donations from Jim Jordan, the Hadleys, money left over from Gary Byland's donation to the 50th reunion, and the Bucket Donations, which so many gave to. These left-over funds will be used for both fees for the website and for future reunion offsets. We have not decided on a proportional distribution.
We know people want a 75th , All-Class Birthday Celebration in two years and a 60th reunion in, uh, oh my, 2022. We say, let's concentrate on the 75th B-Day in 2019 when the new school is ready to open.
There was talk about having reunions more often. Our take on this is that we all can get together anytime we want using this website or other comminication. Do it! Knowing how difficult it is to pull off a coordinated, large event with people from all over the globe, we believe we should keep only the big ones "all-class" official. You can meet when and where you want for other events, and use the Lynx Link,live chat or profile page to chat with an individual.
Please use any means to get together with classmates. Speaking of... a roster of classmates will be available soon by request. More on this by the end of October.
More photos will be up soon.
Please contact us for questions or input.
Steve Shelton, Linda Ungar Strock, Co-Site Administrators
I was at the Dick's at the Seattle Center with my son and two grandchildren eating a wonderful cheese burger, explaining all the history of the wonderful drive in. I looked up and the sign said "Dave Fairbanks loves cheese burgers." (Dave was class of '60)

I had to find out about him and found he passed in January of 2016.
Jan Killingsworth Fowler
Visiting for the first time?
For you 1962 Lincoln Lynx who are visiting this site for the first time, we've been waiting for you and missed you. This is free to you and has been paid each year by those of us who wish to continue the reunion spirit, connect with friends from the past, perhaps connect with classmates we never knew, and catch up on the last 51 years.
First time visitors, your name is in the register if you graduated in 1962. If you attended Lincoln during those three years and your name does not come up, contact the web administrator with the contact us button. All you have to do is click on the Classmates Profile tab, your name, and a "join here" message should come up. Follow the steps carefully by putting in an email address. ( If you don't have an email account there are several free choices "gmail" is one for instance. Just be sure to keep your passwords somewhere handy. After you input your email address twice, you wil go to a password, do this twice and then go through the setup menu which you can always go back to, so don't get too hung up on sequnce. After set-up you will be asked to log in and there you are!
*************
We are not connected with the LLAA mentioned below but that is also a worthy group to know about
*******
A Note about LLAA
For those of you who have not renewed your membership to the Lincoln Lynx Alumni Association or who have not joined please consider doing so. The Alumni Association is the all-school group and is not connected with this website. 48 classes belong to this group Our Linda Ungar Strock is the editor for our '62 class. You may renew on-line at https://www.lincolnhighlynx.org/apply.php
A Note From LLAA
As you probably know, the Scholarship program, supported by LLAA members, typically provides over 20 scholarships a year to graduating high school seniors who are descendants of Lincoln alumni. This year we provided over 30 scholarships. You can read about these great young scholarship recipients online at http://www.lincolnhighlynx.org/scholarships.php.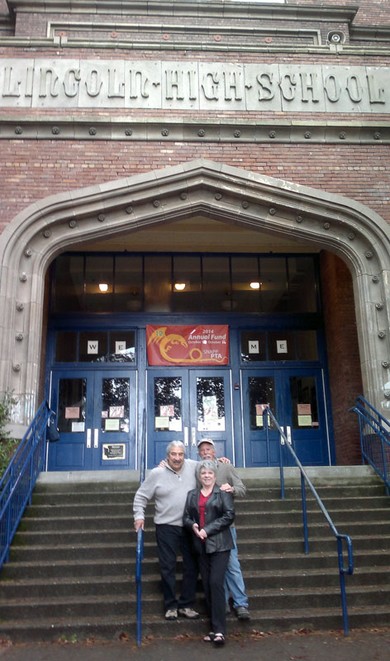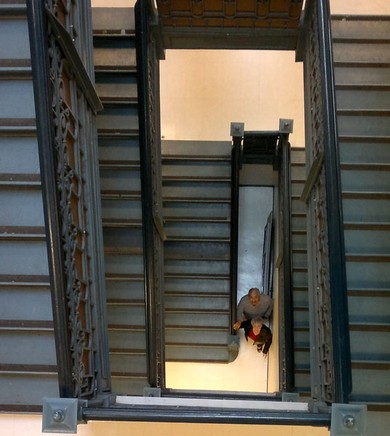 This site was set up to keep us connected, suggestions for improvement are welcome!
Steve Shelton, site admistrator, co-administrator with Linda Ungar Strock